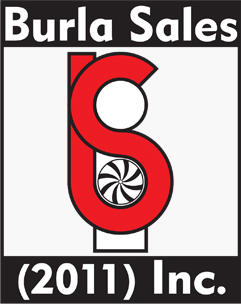 Burla Sales (2011) Inc.
2133 Blackforest Cres.
Oakville, ON
Phone: 416-219-3652
Fax: 905-582-5868
Email: sales@burlasales.com
Ask about our high-quality products
If you are interested in learning more about the products Burla Sales (2011) Inc. uses, then please call or email our office today.
Blue-White Industries

Blue White Industries has for over 50 years been a leading manufacturer of metering pumps (diaphragm, peristaltic), flowmeters (variable-area, paddlewheel, ultrasonic), and water treatment accessories

Oberdorfer Pumps
Oberdorfer Pumps has been manufacturing high-quality, dependable pumps for over 100 years. Manufactures gear pumps, centrifugal pumps, rubber impeller pumps, progressive cavity pumps, and roller pumps. Our products span the Agricultural, Chemical Process, Industrial, and Marine industries. The bronze overview is more important than the marine one.
Features:
External gear pumps are available packed, sealed, and in sealless magnetic drive designs
Material of construction Cast Iron Bronze, Stainless Hastelloy C
Flows from 1 gpm to 175 gpm. Pressures to 250 psig. Temperature 500 F
Iwaki
Iwaki America, the leader in non-metallic magnetic drive pumps, manufactures the highest quality fractional to 1/3HP , 1/2 HP- 3HP, and 5 HP - 50 HP pumps and systems. With a rich assortment of products in stock, we can meet any specification you require.
Read about our SMX series self-priming magnetic drve pumps.
Read about our MXM series magnetic drive pumps.
Read about our MDM series magnetic drive pumps.
Features:
Magnetic drive pumps featuring polypropylene or ETFE (Teflon) construction up to 1100 GPM. Iwaki pumps are ideal for handling various chemicals including the strongest acids and alkalis, as well as high purity chemicals and ultra-pure water.
Price Pump

Price Pump Company is a premier manufacturer of Centrifugal and Air Operated Diaphragm pumps with over 80 years of experience. We specialize in addressing the needs of specialty applications for industrial and OEM users. Our world-class engineering support, customer care, and standard 2-year warranty, will provide you with a pump that meets your needs. Let us develop a pump for you!
Features:
Horizontal, Vertical Self-Priming Sealless Magnetic Drive
Cast Iron, Bronze, Stainless Hastelloy C, CPVC & PVDF
Flows 0.5 gpm to 1100 gpm Heads to 400 ft
Temperature to 500 F