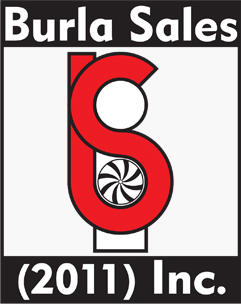 Burla Sales (2011) Inc.
Oakville, ON
Phone: 416-219-3652
Email: sales@burlasales.com
Ask about our high-quality products
If you are interested in learning more about the products Burla Sales (2011) Inc. uses, then please call or email our office today.
SERFILCO® is a global supplier of liquid handling equipment for chemical, surface finishing and other wet process applications. Headquartered in Northbrook Illinois since its inception in 1961, SERFILCO® has developed an enviable worldwide reputation for quality and innovation.  SERFILCO® are specialists in the design, manufacture and distribution of corrosion resistant pumps, filters, filter media and agitation systems. The company continues to bring products to the market place that enable chemical processors to improve quality, save money, achieve operator compliance and protect the environment. With facilities in US, UK , Canada, Germany, France and China SERFILCO® is committed to live up to its mantra to offer:
SERFILCO has the equipment and expertise to solve your Finishing Problems.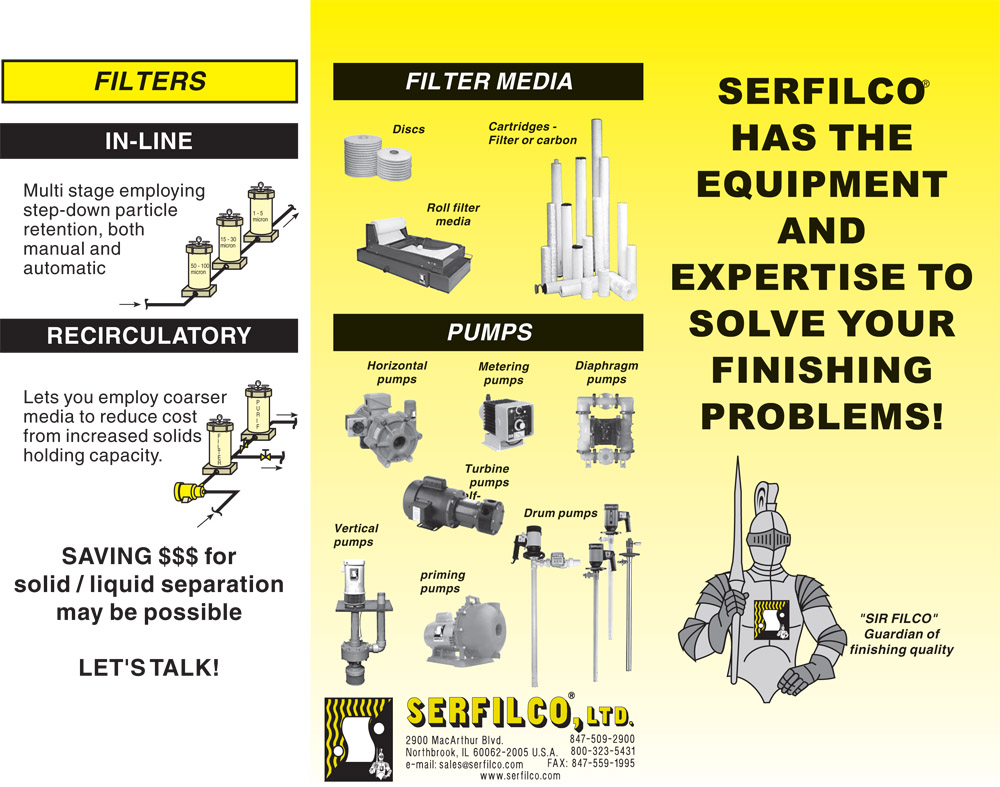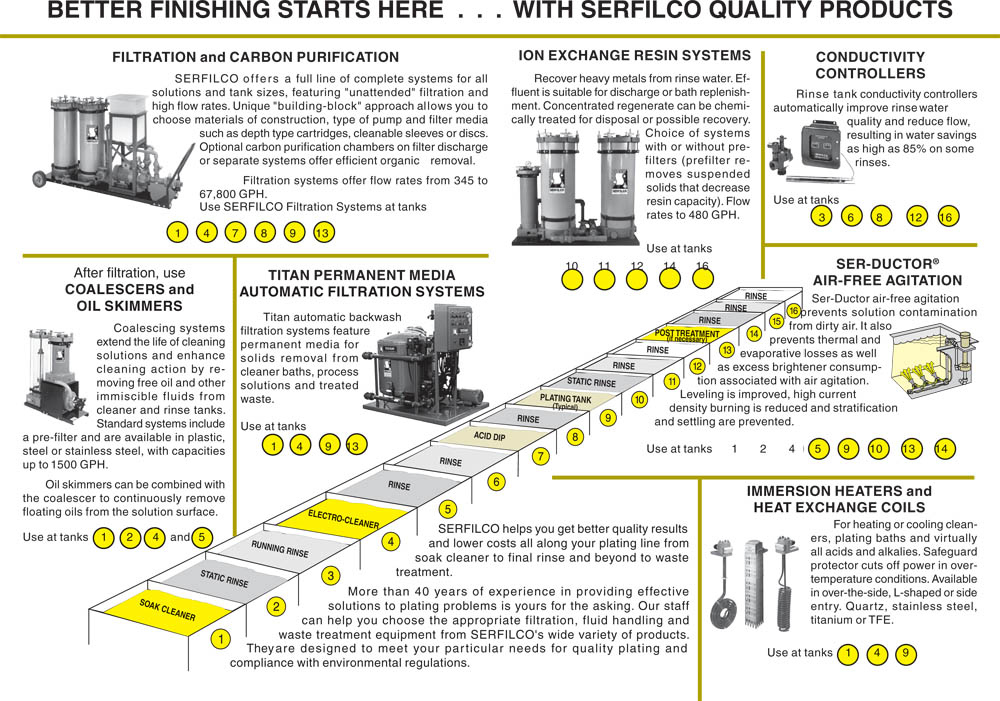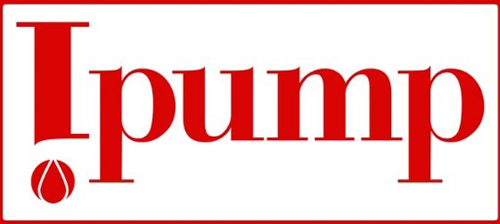 iPump has successfully served the Canadian industrial and municipal pump market since 1988. We take great pride in all the pumps we assemble and stand behind all our manufacturing partners. Our technical team carries over 75 years of experience, allowing us to always find the best available pumping solution for any liquid transfer application.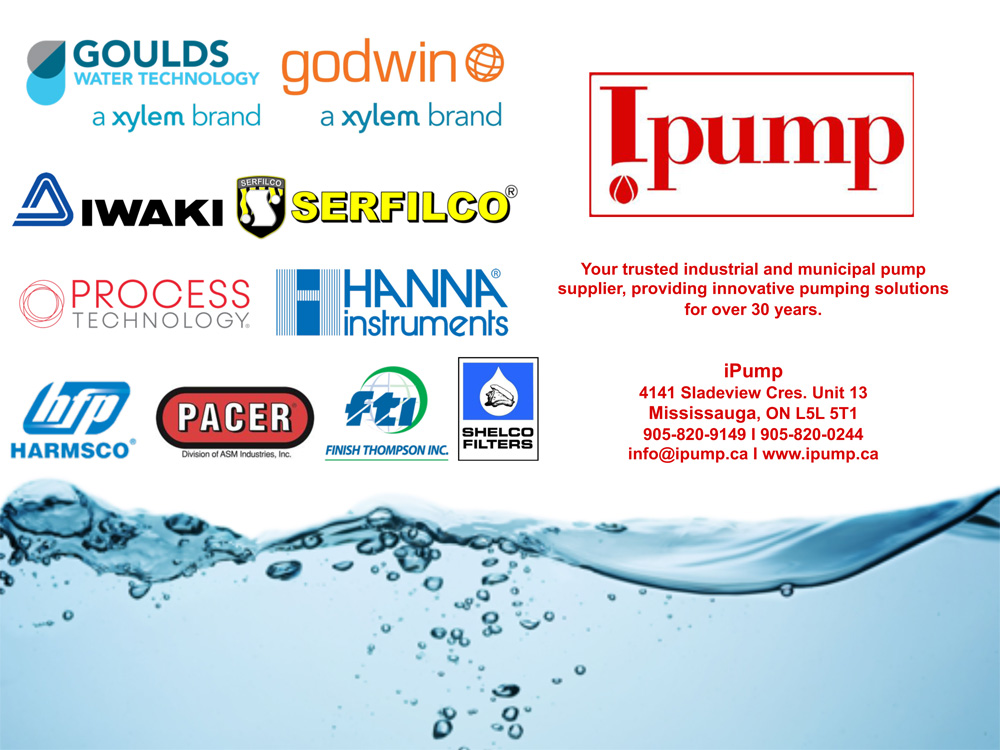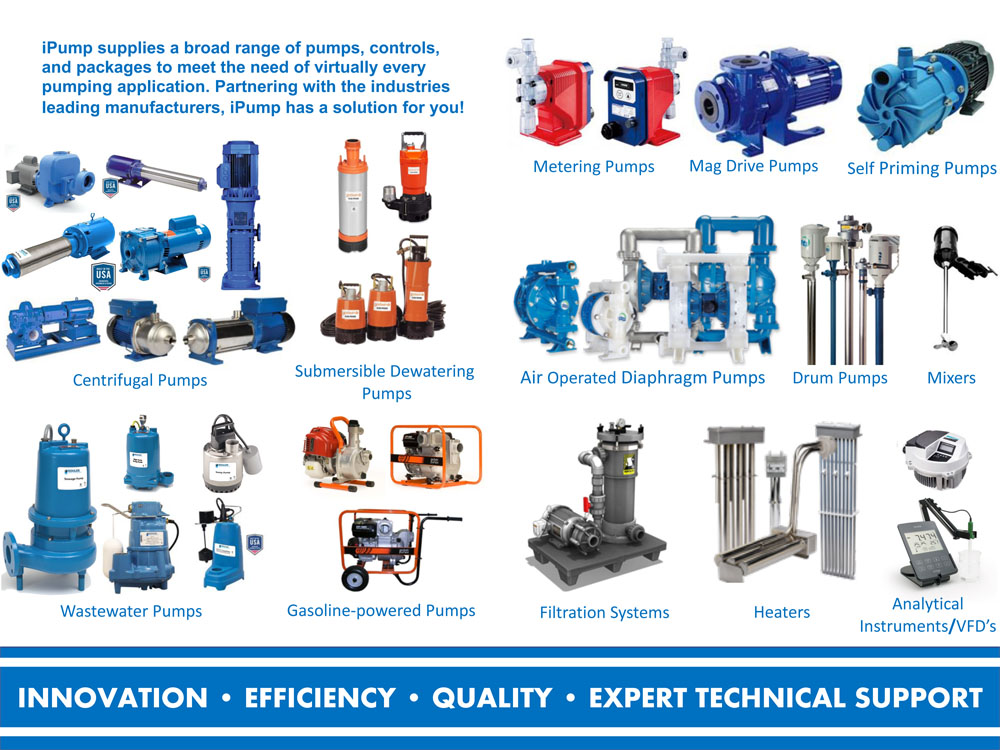 Goulds Water Technology
Goulds Water Technology combines over 155 years of pump experience with the most modern design and manufacturing systems—deep drawn metal fabrication, laser cutting, laser welding, precision casting, and worldwide design systems—plus a total commitment to quality based on full performance testing of every pump we make.
Price Pump

Price Pump Company is a premier manufacturer of Centrifugal and Air Operated Diaphragm pumps with over 80 years of experience. We specialize in addressing the needs of specialty applications for industrial and OEM users. Our world-class engineering support, customer care, and standard 2-year warranty, will provide you with a pump that meets your needs. Let us develop a pump for you!
Features:
Horizontal, Vertical Self-Priming Sealless Magnetic Drive
Cast Iron, Bronze, Stainless Hastelloy C, CPVC & PVDF
Flows 0.5 gpm to 1100 gpm Heads to 400 ft
Temperature to 500 F
Finish Thompson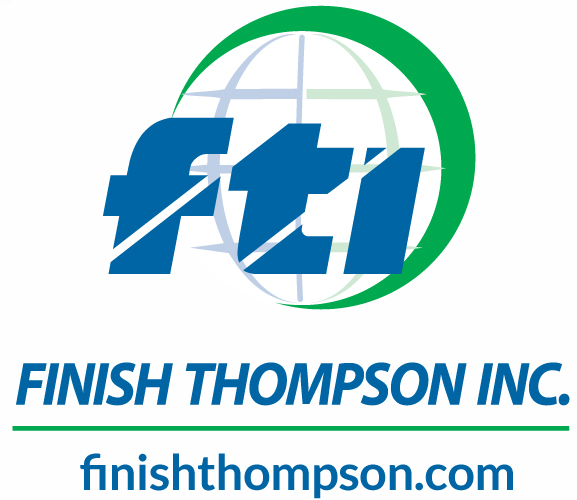 Read about our PREMIUM MAGNETIC-DRIVE SEALLESS CENTRIFUGAL PUMPS DB & SP SERIES
Read about our PORTABLE FLUID TRANSFER SOLUTIONS DRUM/BARREL PUMPS
Read about our ANSI DIMENSIONAL ETFE-LINED MAGNETIC DRIVE PUMPS ULTRACHEM®